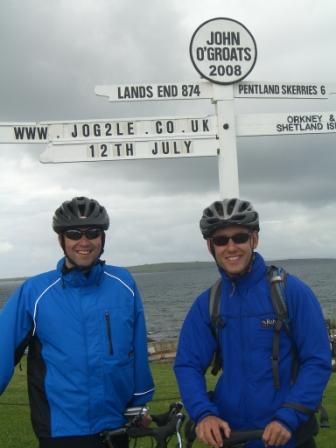 They made it!!
After 12 days, 945 miles and 6 punctures (all Graham's!), Jeremy Banks (on the right in the pictures) and Graham Maxa (on the left) triumphantly arrived at Lands End on Thursday 24th July at 14.05, to a suitably warm welcome from their families and friends.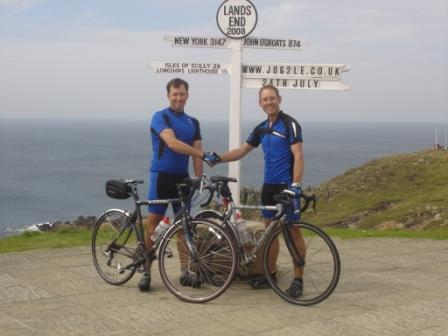 If you'd like to read more about the journey and see photos, please click here to go to the trip diary.
Jeremy and Graham are enormously grateful to everyone who's supported them in this challenge. It's not too late though if you'd still like to make a contribution! If you would like to donate online, you can visit our Just Giving page for the Oxford Radcliffe Hospitals Cancer Campaign by clicking the box on the left, or click the box on the right to visit our SeeSaw Just Giving page: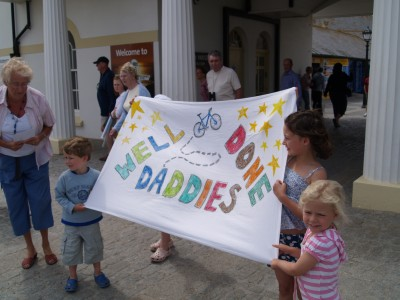 A huge thank you to all our sponsors!
If you would like to find out more about our event, contact us at: jog2le@jog2le.co.uk